I offer private guitar lessons at my home studio in Yakima, Washington and Worldwide via Skype.
I teach adults and children. Beginner to advanced students are welcome. The minimum starting age is 7.
Styles Include;
​

Basic Beginning Guitar

​Classical, Spanish & Latin

​Contemporary & Traditional Fingerstyle

​Country & Bluegrass Flatpicking

Electric Guitar Rhythm & Lead

Jazz & Blues Improvisation

​Music Theory for Guitar
Students may use any type of guitar;
​Steel String Acoustic

Nylon String Classical

Electric Solid or Hollow Body​
​​
Lesson Format & Fees;
All of my lessons are individual private sessions at my Yakima Studio or Worldwide via Skype.
45 minute weekly lessons (one lesson each week) are $145.00 per month. Children aged 7 to 12 may take
30 minute weekly lessons (one lesson each week) for $100.00 per month for an introductory period of six months .

Bi-weekly (every two weeks) 60 minute lessons are $110.00 per month. Primarily for students whose work or travel does not permit weekly lessons and is only available before 4:00 p.m. Scheduled day and time can flex from lesson to lesson as needed by the student.

There are 4 weeks each year I do not teach. Christmas and New Year's weeks, April Spring Break, and 4th of July week.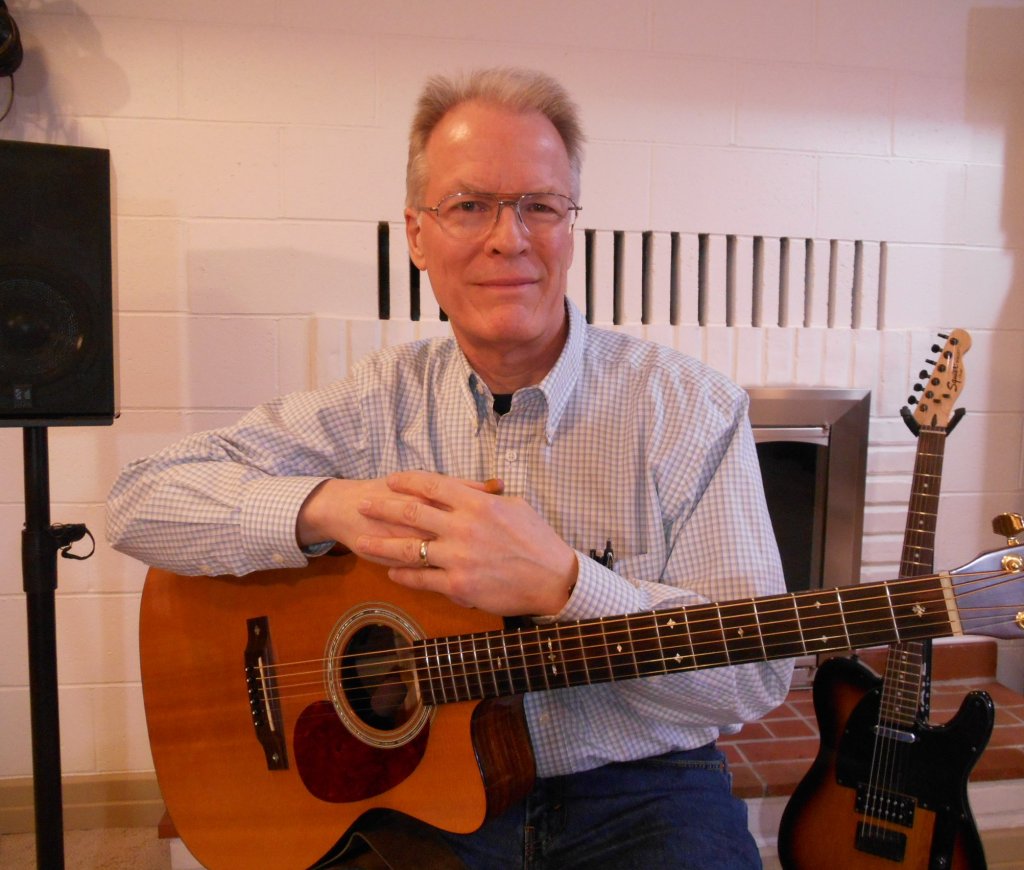 Interested?
Set up a free appointment for you and your guitar to meet with me at my studio to find out what you can learn. Parents and children are welcome.
I have a well organized and fun teaching program that is tailored to each individual student and based on years of experience. You can learn without standard music reading or you can learn music reading and theory to the highest level. Are you an intermediate, advanced or working professional player? Improve your skill and broaden your style with lessons tailored to your need. Learn to use the whole neck of the guitar and play in every mode and key. It is all doable in a step by step manner.
Parents - your child can have a complete Classical and Contemporary Music education through the guitar that will stay with them for life.